Baltimore State's Attorney: 'We Have Probable Cause To File Criminal Charges' Over Freddie Gray Death

Posted: 05/01/2015 10:52 am EDT
Updated: 6 minutes ago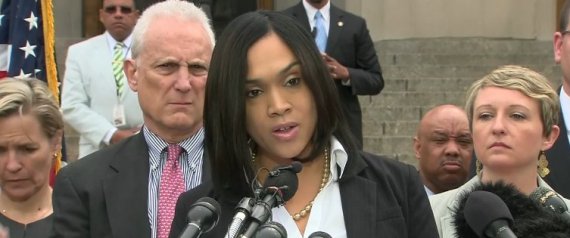 WOW WOW WOW
.
She is one good prosecutor and I do not say that often. I am very impressed. GOOD FOR HER! FINALLY )
COURAGE times 10. I am so proud of my nation...it gets things so wrong BUT it fixes them and when people come together to protest an act IT means EVERYTHING!!

Today is a good day -- SO FAR!