This article by Dr. Halter needs NO introduction. Emphasis on those wingnut nincompoops who think winter's horrific weather we are now experiencing is proof that there is no global warming because it's so cold. Are they kidding me? There is ABUNDANT proof of global climate change also called global warming which INCLUDES extreme cold weather. Read the article and you will know why. Summer, winter, spring and fall it's ALL related!
Earth's New Normal: Wild Weather 2014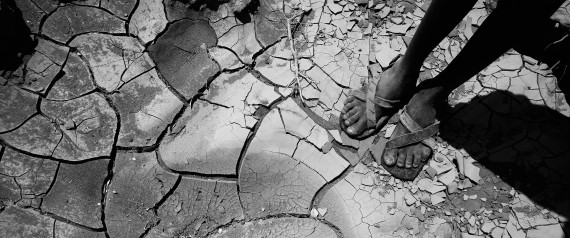 The Arctic is warming at least two times faster than the rest of our planet. It's not just the loss of the white surface, which reflects solar radiation back to space and helps keep Earth at a habitable temperature range for our species that is a concern.
A meandering polar jet stream spells epic wild weather.
It is so cold that Sunday's Wildcard Playoff game at Green Bay's Lambeau Field may eclipse the January 2008 NFC Championship of -4 degrees (F) - as the coldest NFL game ever played.